Concord Orthopaedics Testimonials
At Concord Orthopaedics, we are committed to providing the highest quality of orthopaedic care available in the State of New Hampshire. An important part of that care is patient experience. Everyone at Concord Orthopaedics takes great pride in providing a positive patient experience for each of our patients each and every day. We are grateful to the following patients who have been willing to share their stories.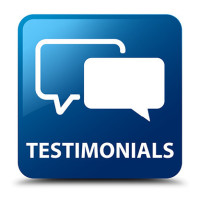 "I am thrilled to share my exceptional experience with Dr. Kristen Stupay..."
I am thrilled to share my exceptional experience with Dr. Kristen Stupay, an extraordinarily gifted orthopaedic foot and ankle surgeon. From the moment I stepped into her office, I knew I was in the hands of a true professional who genuinely cares about her patients' well-being.
Dr. Stupay's expertise is unparalleled. Her vast knowledge of foot anatomy, surgical techniques, and the latest advancements in the field is truly impressive. She took the time to thoroughly explain my condition, the recommended treatment options, and the potential outcomes, making sure I was well-informed and confident in my decision. Throughout the entire process, Dr. Stupay demonstrated unwavering precision and skill. Her surgical proficiency was evident in every step, from the initial diagnosis to the surgery itself. I felt reassured knowing that I was under the care of a surgeon with an impeccable track record and a genuine passion for her specialty.
What truly sets Dr. Stupay apart, though, is her compassionate and empathetic approach to patient care. She took the time to listen to my concerns, answer my questions, and address any anxieties I had. Her genuine concern for my well-being extended beyond the operating room, and she was actively involved in my post-operative recovery, ensuring that I healed properly and comfortably.
Dr. Stupay's collaboration with Concord Orthopaedics exemplified the seamless integration of expertise and teamwork. The coordination between her and the staff was exceptional, creating a cohesive approach to my treatment that left me feeling confident and secure in my decision. I cannot express enough gratitude for Dr. Stupay's dedication to her patients. Thanks to her surgical prowess and personalized care, my foot has healed beautifully, and I am now able to enjoy life without the limitations I once faced.
I wholeheartedly recommend Dr. Kristen Stupay to anyone in need of a foot and ankle surgeon. Her exceptional skills, combined with her compassionate nature, make her an absolute gem in the medical field. If you want the best possible outcome and an extraordinary patient experience, Dr. Stupay is the one you can trust. Thank you, Dr. Stupay, for giving me a new lease on life.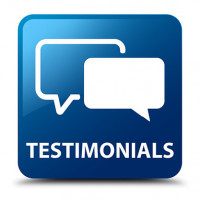 "Dr. Boselli and Drew are the greatest..."
Dr. Boselli and Drew are the greatest. I had a complete shoulder replacement done. March 2022, recovered within months of surgery. I was worried being in my mid 60's, unsure of how long recovery would be. As well as how painful it would be. I have to say it was the best decision I have ever made. Both are easy to talk to with awesome bedside manner. I trusted both of them and was not disappointed. I give thanks and praise to Dr Boselli for doing a great job, with Drew assisting. He is a mean closer, as I was left with a minimal incision line. Thank you so very much to both of you!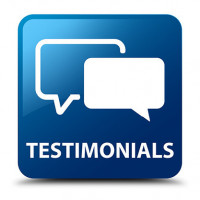 "Thanks For Giving Me My Life Back..."
Well, first let me say Dr. Dion is excellent at replacing knees. My right knee was limiting my life severely. Lack of mobility outside of a slow walk and pain whenever I moved my knee, which, whether I wanted to or not, was about all the time. After my surgery, I have my life back. Just celebrated my two-year anniversary. I hike; garden - including kneeling in the dirt; play a little basketball and toss the football with my grandsons; do about anything a 78-year-old man might want to do. Dr. Dion has always been friendly, a good listener, and a straight-talker. Good person and a good surgeon. He's given me back a good life. What more can I say.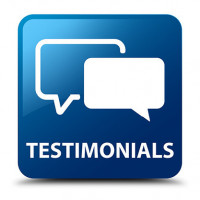 "We Love it Here..."
Love all the doctors at Concord Orthopedics. You are all extremely professional and knowledgeable! My husband and I have had amazing treatment with all of you for 30+ years. Thank you so much for all that you do!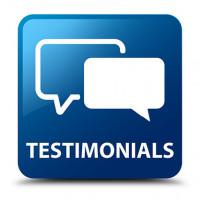 "Dr. Anderson was so kind and knowledgeable..."
Dr. Anderson was great with our son after he broke his collarbone. She was thorough and made sure we understood the different treatment options. We would absolutely recommend her to family and friends! The office staff was great too, efficient and professional.
Page