Hand Surgery
We provide comprehensive care of all problems in the fingers, hand, wrist, forearm, and elbow, including conditions and injuries affecting nerves, bones, tendons, and ligaments. We also take care of common tumors and growths in the entire arm.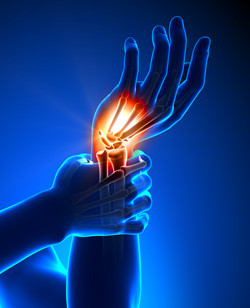 Utilizing a spectrum of treatments, customized to each patient, we treat both adults and children. Surgical treatments depend on the condition, and include the most up-to-date surgical techniques, including micro-surgery, joint replacements, arthroscopy, and minimally invasive surgery. We offer all traditional treatments for many conditions that don't need surgery, including injections, specialized therapies, and casting.
To learn more, we encourage you to search our patient education section for areas of interest to help you understand your orthopaedic injuries, conditions, and treatment options click here.

To better serve our patients we offer onsite X-rays and MRIs.
Our Physicians
Advanced Practice Providers