Specialized Orthopaedic And Arthritis Care
Experience You Can Trust. Since 1974, Concord Orthopaedics has been serving New Hampshire and beyond in specialized orthopaedic and arthritis care. Your goal is to get back to what you love. Our commitment is to get you there.
Our Locations
We have seven convenient physician office locations and two orthopaedic surgery centers.

Specialties & Services
Each of our physicians concentrates in his or her area of interest, developing skills and experience that would not otherwise be possible. In addition, we have more than one physician in most specialties, allowing our physicians to seek the opinions of additional experts within our practice. There is no substitute for this kind of focus and experience.

Patient Testimonials
"Exceptional"

I made my way to Concord Orthopaedics after the local Orthopaedics "knee guy" was completely dismissive of me. The care I finally received from Dr. Noordsij is worthy of this 5-star review. Most importantly, I was finally being listened to! Without any hesitation, I would recommend this practice for all orthopaedic needs.

"I was told he was the best and I would have to agree!"

Down to earth, respectful and understanding! Also a great sense of humor! The staff was also amazing! His positive approach and ideas made me feel great! I'm looking forward to working with him and his associates!!! I've already recommended him to 2 people I know who have had zero success with their current doctors!! I was lucky to be referred to him for a second opinion!

The Man, The Myth, The Legend

I saw The Man, The Myth, The Legend, Dr. Doug Moran for my right shoulder. Like he has done for the last 30 years that he's been my Ortho Surgeon, we came up with a plan to get me fixed without jumping to surgery. If it's needed in a few months, so be it. I trust this man like there's no tomorrow. Thanks again, Dr. Doug!

"Great All Around!"

Excellent administrative support. Clean, organized, well-run offices. Attentive, smart, communicative, skilled medical and technical personnel. I Highly recommend!

"I highly recommend Concord Orthopaedics!!"

Dr. Levy and every staff member I have worked with there, have been professional, respectful, and kind. I have been in several times for treatment for a neck injury and my daughter has been there before too. Feeling valued, informed, encouraged, and helped, really makes a difference in having a positive treatment experience. Both offices in New London and Concord are calm, organized, and friendly. Staff members are really involved and help people feel as comfortable as possible. It takes finesse and sincerity to consistently cultivate an environment like that amidst patients who are sore and achy, and the people at Concord Orthopaedics are great at all they do!

"​They're the best in the business!"

I'm very happy with the care and expertise of the four Orthopaedic Surgeons that I have had a need for their services at Concord Orthopaedics. I would not go anywhere else.

"Dr. Mollano get two thumbs up..."

I could go on and on but I'll make it short and sweet, he is a perfect example of what all doctors should be like, Amazing at what he does. Highly recommended!

"Wonderful"

Dr. Higgins has been seeing me since last May when I suffered terrible injuries including a torn ACL. He was very understanding and conscientious of my situation which was a traumatic one. He, his PA Kaitlyn, and the whole staff at Concord Orthopaedics are just wonderful and I would recommend them to anyone, of any age! Their expertise and professionalism are top-notch.

"The physicians at COPA are very knowledgeable and caring..."

They include the patient in all decision-making processes and seem to truly consider any suggestions, questions, worries, input and/or concerns one may have. What I particularly love is the way that my physicians greet me. They make me feel so welcome; as if they actually are happy to see me! Even the first time they meet a patient! I strongly suggest anyone needing orthopedic services go to COPA.

"I can't recommend them highly enough!"

Over the years, Concord Orthopaedics has fixed a broken wrist, given me a brand-new knee, and now most recently repaired a badly broken clavicle. Every time Dr. Dion, Dr. Kurtz, the entire staff, have been fabulous and their care has been first class.

" Dr. Duffy is EXCELLENT at what he does!!"

Very highly recommend him to anyone needing surgery! Orthopaedic Tech Chris L. was very helpful and went above and beyond to assist Dr. Duffy and to make me feel comfortable!


"Highly Recommend!!"

The people there makes me feel real comfortable when I go in for an appointment and that is very important to me.

"You can be guaranteed Concord Orthopaedics will exceed your expectations. "

The office staff is also respectful and conscientious of COVID-19 safety and protocols. You will feel safe and supported while at Concord Orthopedics. They have raised the bar in patient care!

"Dr. Shirley is a fantastic Rheumatologist..."

I have been seeing him for almost 20 yrs and he provides the best quality of care. I would not go to another doctor. He listens, evaluates, and proceeds with care that is truly heard. Not all doctors do this but Dr. Hoke Shirley does. You would be beyond lucky to have him as your doctor. If I could give him more than 5 Stars I would that's how fantastic he is and the medical care he provides is beyond top-notch. Thank you Dr. Shirley for being my doctor I don't know where I would have been without you.

"Dr. Casey is an OUTSTANDING, COMPASSIONATE Doctor..."

He has been treating my husband for many years and we consider it a blessing that he is in the orthopedic field!

"Dr. McEntarfer did an amazing job with my herniated disc surgery..."

He was extremely professional, thorough, and two weeks later, I can walk freely and my incision site looks like a scratch. Highly recommend Dr. M. and his team at Concord Ortho. Great result.

"The Best Doctor in all possible Ways..."

Dr. Stupay is what all doctors should strive to be. Name a category.....100% in all!

"I've always had the best at Concord Orthopaedics..."

Having the best team to back you up is the best. I've always had the best at Concord Orthopaedics and I'm very aware of how lucky I am to have each and every one of them. Out of 10, I give them 12!

"I am a doctor, so I know a bit about doctors..."

I am a doctor, so I know a bit about doctors. Like if they really know their "stuff", treat a patient with respect, engage a patient in thinking through decisions and are trustworthy. So, if you are looking for a doctor of his specialty, orthopaedic surgery, you would be fortunate to be under (Dr. Brummett's) care.

"I would recommend anyone to Concord Orthopaedics..."

Good quality care throughout the whole process of surgery and recovery from Dr. Boselli, her team and everyone at the surgical center in Derry. I would recommend anyone to Concord Orthopaedics.

"I would absolutely recommend Dr. Vorys to my family and friends..."

I would absolutely recommend Dr. Vorys to my family and friends. He is thoroughly qualified, pleasant and only has the patient's interest in mind - no quick fixes - taking a more conservative approach to the patient's benefit.

"Dr. Dion is a great surgeon..."

Dr. Dion is a great surgeon. He is an excellent communicator and is thorough when he talked to me about preop and postop.

"His knowledge is outstanding..."

Dr. Patrick Casey understands your problem and gives you both sides. He is one of the best doctors I have ever had. His knowledge is outstanding. He makes you feel very comfortable and works to help you.

"I would highly recommend him to anyone..."

When I first saw Dr. Wiley for my upcoming surgery, he explained everything to me and about the procedure. Then in the preop room, he once again informed me of the procedure. He answered all of the questions my wife had. Then after surgery, in the postop room, he checked in on me. I would highly recommend him to anyone.... Thank you Dr. Wiley for being my doctor. God Bless.

"Dr. Klingler was able to get to the bottom of it..."

Have had an injury that has been troubling me for 10+ years and Dr. Klingler was able to get to the bottom of it. Knowledgeable, great communication and was attentive to any/all questions I had about my care/future treatment.

"Would highly recommend if having to have EMG..."

Dr. David Nagel was great for nerve conduction test. Found mu issue in five minutes after a misdiagnosis case by another orthopaedic physician. He was able to determine it spot on. Would highly recommend if having to have EMG study done.

"Dr. Resnick is a skilled professional in every way..."

I have relied upon Dr. Resnick and his team to help me manage a sports injury which has impeded me for years. When we finally decided on surgery, Dr. Resnick performed a "fusion" of the afflicted area. I am now in the recovery stage, but I can already see that relief is just around the corner. Dr. Resnick is a skilled professional in every way, and I feel fortunate to be under his care.

"This is a professional group with highly skilled people..."

The entire staff, from Heather who coordinated everything, the staff that schedules initially, to Dr. Desmarais the surgeon. This is a professional group of highly skilled people, each of whom performs their role extremely well. Walked a half mile today, day 4 pot hip replacement surgery, with only a cane. This outfit rocks!!!

"He's fantastic at what he does..."

It's unfortunate to be in a position to have to visit Dr. Brummett, but he's fantastic at what he does. He's a really nice guy and is very personable as well] (good bedside manner you might say". I had neck surgery years ago and I've been so thankful I did so... no pain at all since. When I recently had back issues, Dr. Brummett was the first one I thought of.

"I will always trust her with my care..."

(Dr. Boselli) has a great personality and is easy to talk to... she truly cares about how you are doing... and she remembers you and your issues, and doesn't walk in and have to ask all over again why you're there... I will always trust her with my care.

"I couldn't be happier with the outcome..."

Dr. Burns replaced my right hip in Sept 2018 and my right knee in October of 2019. I couldn't be any happier with the outcome. It has only been 10 weeks since my knee replacement and I am back to hiking nearby mountains regularly. I would recommend Dr. Burns to anyone for joint replacement surgery.

"I would highly recommend Dr. Dion..."

I had total hip replacement surgery 6/9/21, everything went great. Dr. Dion is so nice, respectful and professional. All of Concord Hospital are so nice, very good at what they do. I would highly recommend Dr. Dion and Concord Orthopaedics if you need hip replacement or any kind of surgery. They are all wonderful.

"My hero..."

My Hero! Restored the hand of a physical therapist so I can work the last 18 months I have until retirement. Thank you, Dr. Klingler.

"I was so happy they sent me to him..."

I had 30 minutes with Dr. Brummett and I was so very happy they sent me to him. I get my results today on my tests and his personality, wit and knowledge told me I had the right doctor. Recommend him in a heartbeat. He is a keeper.

"I felt very confident when I left..."

Dr. McEntarfer gave me a very thorough and comprehensive analysis of my situation. I felt very confident when I left his office knowing I had all the information I needed to make the best possible decision for myself moving forward.

"How my knee injury may have saved my friend's life..."

Dr. Moran,

I wanted to share with you how my knee injury may have saved my friend's life.

When I came to see you last week for my knee injury, you advised me to either stay off my knee or walk properly without toe walking because that could cause calf pain and reminded me that calf pain could be from muscle strain or blood clot and would need to be investigated.

A couple of days ago my friend complained of calf pain. Reflecting on my recent conversation with you, I thought it would be unlikely for her to have a muscle strain due lack of activity following a recent surgery. I advised her it could possibly be a blood clot and she should get it checked out. She did go to the hospital and indeed was diagnosed with a blood clot.


It shows that you never know as a doctor when the advice you give one patient could also profoundly affect another persons life!

"Dr. Shirley..."

Dr. Shirley has provided me with excellent care throughout the years.

"Overall one of the best medical appointments..."

Kristi was extremely good at communicating exactly what was wrong with my hands, as well as being very informative about the condition. She was very polite, kind and compassionate. She laid out treatment strategies clearly and concisely. Overall one of the best medical appointments I've had in many years.

"Matthew Winick, PA-C was outstanding..."

Matthew Winick, PA-C, was outstanding. Professional, sought history of what was happening (which was a lot), and patiently answered my questions. My experience was reassuring, efficient and compassionate. Being a senior, I have a fear of being "just another old lady", but absolutely felt welcomed and cared for. Had both knees tended to, and very thankful for this visit!
View All Testimonials
Latest News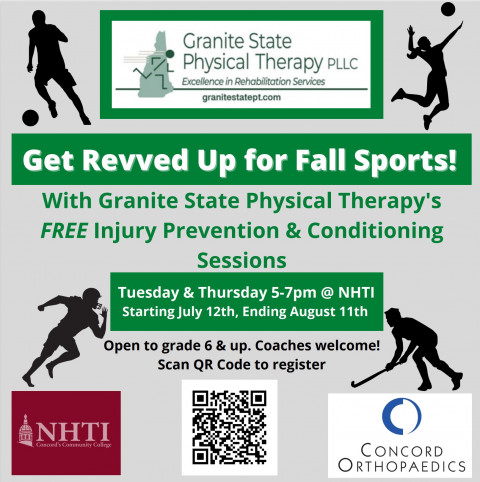 View All News