Concord Orthopaedics Testimonials
At Concord Orthopaedics, we are committed to providing the highest quality of orthopaedic care available in the State of New Hampshire. An important part of that care is patient experience. Everyone at Concord Orthopaedics takes great pride in providing a positive patient experience for each of our patients each and every day. We are grateful to the following patients who have been willing to share their stories.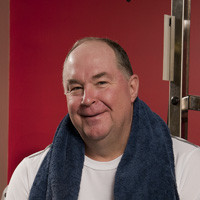 Back into the gym three days a week
It's been great! I can't say enough good things about Concord Orthopaedics. They are staying on top of the newest innovations and they are committed to making their patients whole again. I refer people to them all the time.


Dr. Androlia is a great communicator
Thank you for the promptness and quick answers at the appointment. Dr. Androlia is very easy to communicate with. Very happy to finally have answers. - J.W., February 2016

Thanks to Dr. Boselli
I want to thank you for doing such an excellent job on my shoulder. I'm so grateful that I got you as my surgeon. Your professionalism, knowledge, and awesome personality made the whole experience comfortable and easy to go thru. Again, thank you for everything you have done for me.

You Can't Beat Dr. Boselli
"You've got a great team! You can't beat Dr. Boselli!"

Very Well Taken Care of by Dr. Boselli
"Extremely impressed with Concord Orthopaedics --felt very well taken care of by Dr. Boselli and Dr. Levy."