Doctor Spotlight: Janice He
09.27.2021
Dr. Janice J. He is board-certified in Hand and Wrist surgery and practices in Concord and Windham. Dr. He is a graduate of Harvard College and earned her Doctor of Medicine at Columbia University before completing her residency at the Harvard Combined Orthopaedic Residency Program. Dr. He completed her fellowship in Hand and Upper Extremity at Massachusetts General Hospital.
Q&A
Q: When did you first know you wanted to become an orthopaedic surgeon?
A: I knew I wanted to be an orthopaedic surgeon ever since the first week of medical school. We had surgeons guest lecture every week to teach us how the anatomy we are learning applied to different types of surgery. Our very first guest lecturer was the chair of the orthopaedics department. I was immediately hooked.
Q: What were some challenges you faced along the way?
A: Orthopaedic surgery has the lowest percentage of women of any medical specialty in the US, at less than 10%. As a result, many female orthopaedic surgeons have felt isolated and/or have had feelings of imposter syndrome. I have been fortunate to have friends, family and mentors cheer me through my education and training, as well as the camaraderie of other amazing women with whom I've shared the journey of becoming an orthopaedic surgeon. I also have to thank all the women who have come before me, such as Dr. Boselli--the first female COPA partner, for paving the way and normalizing women in surgery.
Q: What makes your patient care approach unique?
A: Everyone has different demands on their hands and uses them differently. I want to hear what patients need to be able to do in order to do their jobs or enjoy their hobbies, so that we can decide together how to get them back to doing those things. Two patients may have the same diagnosis but totally different treatment pathways.
Q: What made you decide to focus on hand and wrist surgery?
A: There is such a variety of different types of problems that affect the hands. Every single day is different and exciting. And people rely so heavily on using their hands in their every day life. It is so satisfying to be able to drastically change someone's quality of life.
Q: What is the most common injury you see?
A: Carpal tunnel syndrome, trigger finger and finger fractures.
Q: Can you walk us through a day in the life of Dr. He?
A: My day always starts with cold brew coffee and a podcast on my morning drive. This relaxes me and gets me going so that I can be ready to meet patients in the office or in the operating room. If the weather cooperates and I get a break in my day, I like to take my lunch outside to enjoy the fresh air, even if it's just for a short time. I like to cook most evenings and my fiancé and I try to sit down and eat together every day, even if both of us need to go back to work afterwards.
Q: What are you most proud of in your career to this point?
A: Honestly, joining COPA. The past year has been very hard for the medical community. In these trying times, it is an honor for the partners at COPA to trust me to care for the patients in their community.
Fill in the Blanks
If I were not a doctor, I would be an interior decorator or architect.
My biggest pet peeve is people being rude to one another.
The #1 song on my all-time playlist is: not really the music buff, but anything upbeat keeps me going in the OR.
One little known fact about me is I was costume designer/maker through high school and college, primarily working on period pieces, making big poofy gowns was my favorite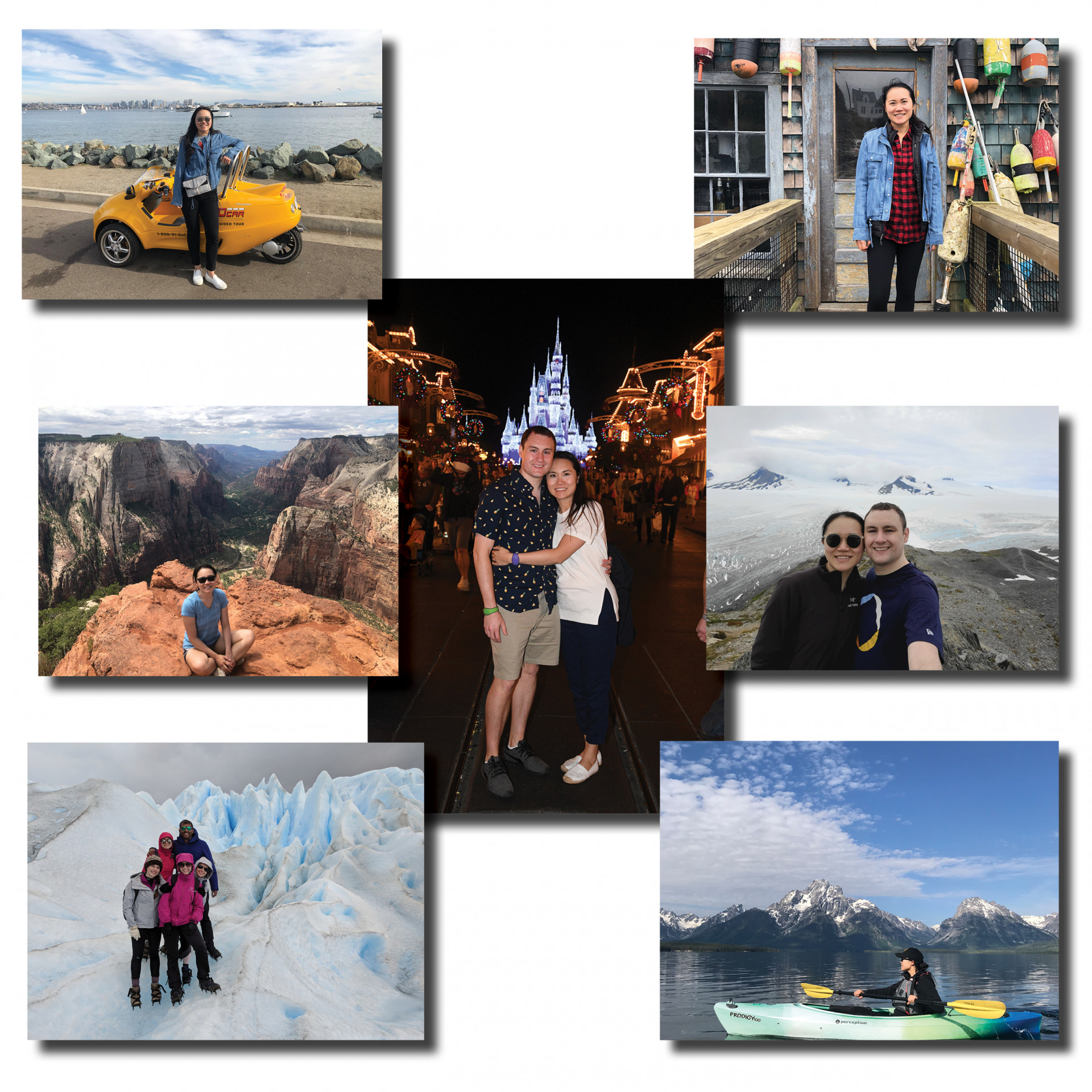 Back to news