Doctor Spotlight: Anton M. Kurtz
09.30.2021
Dr. Anton M. Kurtz is a board-certified orthopaedic surgeon, practicing in Concord, Plymouth and Laconia. Dr. Kurtz is a graduate of Haverford College and The University of Vermont College of Medicine. Dr. Kurtz completed his residency at SUNY Upstate Medical University before fellowships in Limb Lengthening & Complex Reconstruction (Hospital for Special Surgery, NY) and Pediatric Orthopaedic Surgery (Hospital for Joint Diseases, NY).
Q&A
Q: When did you first know you wanted to become an orthopaedic surgeon?
A: As soon as I started medical school, I knew Orthopaedic Surgery was for me. It tied together movement and structure, hands-on physical skill and the instant gratification of fixing things, all while helping others.
Q: What were some challenges you faced along the way?
A: Orthopaedic Surgery is among the most competitive specialties to get into. I was an English major and spent my free time in the Fine Arts so even applying to med school meant taking two extra years of science and math after several years out of school working as a designer. Needless to say, it was an uphill battle. But, in the end, those experiences made my life richer and, I think, make me a better doctor than I would have been without them.
Q: What makes your patient care approach unique?
A: Because I take care of kids and adults, I try not to fall into the trap that some people who only care for children fall into of assuming that all problems end at adulthood. I try to make sure the solutions I choose don't just kick the can down the road.
Q: What made you decide to focus on pediatric care?
A: I love having the chance to turn a problem, like a broken arm, into a positive experience for kids and families. And sometimes, that changes the entire arc of someone's life.
Q: Can you walk us through a day in the life of AMK?
A: Up early. Usually 5ish. Coffee. Help get the kids going for school. If it's an OR day we are usually in the hospital by 7. Office days start at 8 but I'm often in the car an hour before that if I'm traveling to a satellite office, heading to the hospital for rounds, or going to an early committee meeting. Grab a bite between 12:30 and 1. Evenings might mean running to a kid's game, or seeing consults in the ER when on call. Family dinner. Paperwork catch-up time. Peloton. Zzzzzz.
Q: What are you most proud of in your career to this point?
A: I spent a year in fellowship at the #1 hospital for orthopaedics in the country (if not the world), HSS. But, honestly, being part of the COPA team is the top of the list for me. I couldn't be prouder to be a part of this incredible group of people.
Fill in the Blanks
If I were not a doctor, I would be an Oil Painter or Digital Artist.
My biggest pet peeve is bad pizza.
The #1 song on my all-time playlist is: Teen Age Riot by Sonic Youth.One little known fact about me is: I was hired to design the MTV website in the early 2000s. I also walked across all of Spain.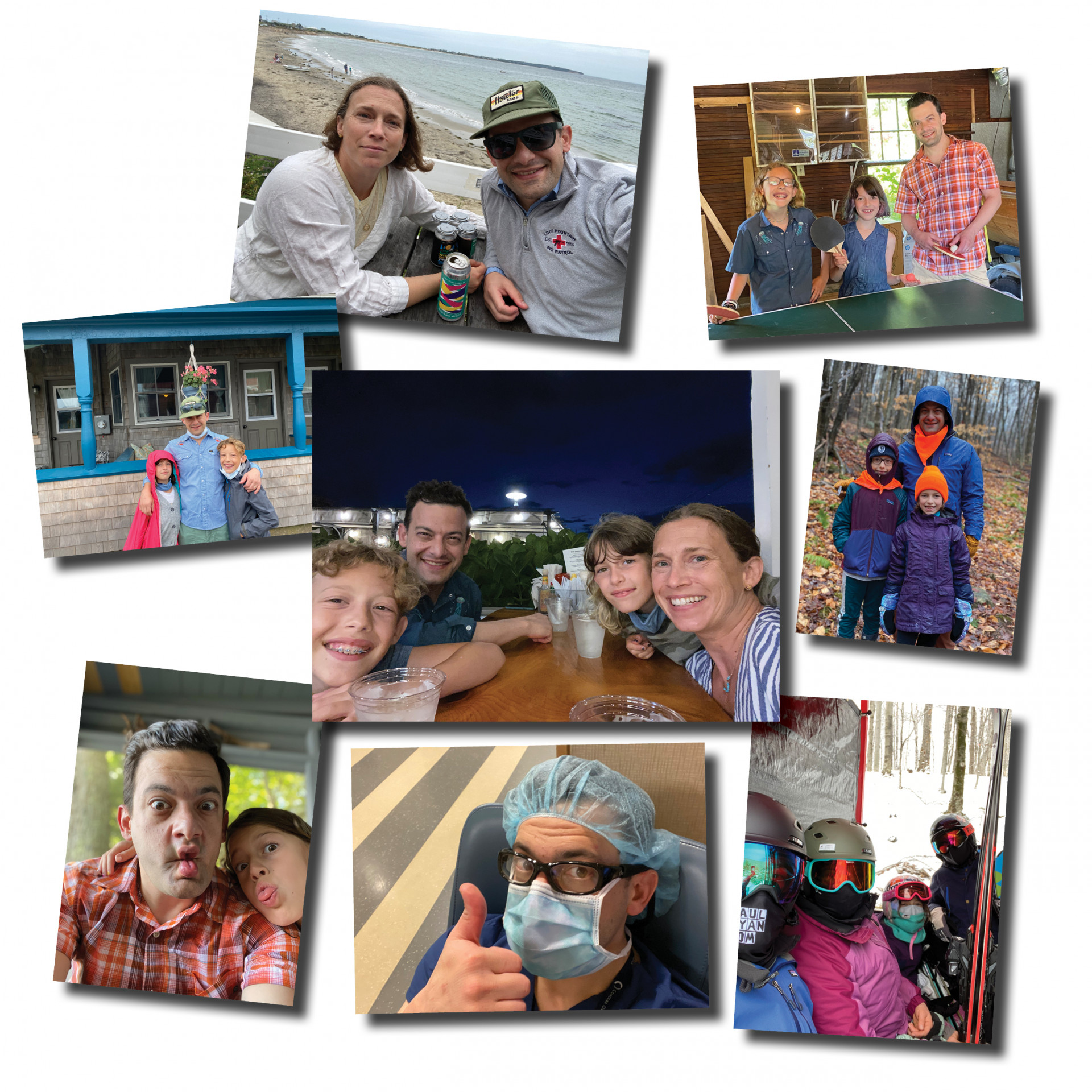 Back to news