Specialized Orthopaedic And Arthritis Care
Experience You Can Trust. Since 1974, Concord Orthopaedics has been serving New Hampshire and beyond in specialized orthopaedic and arthritis care. Your goal is to get back to what you love. Our commitment is to get you there.
Our Locations
We have seven convenient physician office locations and two orthopaedic surgery centers.

Specialties & Services
Each of our physicians concentrates in his or her area of interest, developing skills and experience that would not otherwise be possible. In addition, we have more than one physician in most specialties, allowing our physicians to seek the opinions of additional experts within our practice. There is no substitute for this kind of focus and experience.

Patient Testimonials
"I am thrilled to share my exceptional experience with Dr. Kristen Stupay..."

I am thrilled to share my exceptional experience with Dr. Kristen Stupay, an extraordinarily gifted orthopaedic foot and ankle surgeon. From the moment I stepped into her office, I knew I was in the hands of a true professional who genuinely cares about her patients' well-being.

Dr. Stupay's expertise is unparalleled. Her vast knowledge of foot anatomy, surgical techniques, and the latest advancements in the field is truly impressive. She took the time to thoroughly explain my condition, the recommended treatment options, and the potential outcomes, making sure I was well-informed and confident in my decision. Throughout the entire process, Dr. Stupay demonstrated unwavering precision and skill. Her surgical proficiency was evident in every step, from the initial diagnosis to the surgery itself. I felt reassured knowing that I was under the care of a surgeon with an impeccable track record and a genuine passion for her specialty.

What truly sets Dr. Stupay apart, though, is her compassionate and empathetic approach to patient care. She took the time to listen to my concerns, answer my questions, and address any anxieties I had. Her genuine concern for my well-being extended beyond the operating room, and she was actively involved in my post-operative recovery, ensuring that I healed properly and comfortably.

Dr. Stupay's collaboration with Concord Orthopaedics exemplified the seamless integration of expertise and teamwork. The coordination between her and the staff was exceptional, creating a cohesive approach to my treatment that left me feeling confident and secure in my decision. I cannot express enough gratitude for Dr. Stupay's dedication to her patients. Thanks to her surgical prowess and personalized care, my foot has healed beautifully, and I am now able to enjoy life without the limitations I once faced.

I wholeheartedly recommend Dr. Kristen Stupay to anyone in need of a foot and ankle surgeon. Her exceptional skills, combined with her compassionate nature, make her an absolute gem in the medical field. If you want the best possible outcome and an extraordinary patient experience, Dr. Stupay is the one you can trust. Thank you, Dr. Stupay, for giving me a new lease on life.

"Dr. Boselli and Drew are the greatest..."

Dr. Boselli and Drew are the greatest. I had a complete shoulder replacement done. March 2022, recovered within months of surgery. I was worried being in my mid 60's, unsure of how long recovery would be. As well as how painful it would be. I have to say it was the best decision I have ever made. Both are easy to talk to with awesome bedside manner. I trusted both of them and was not disappointed. I give thanks and praise to Dr Boselli for doing a great job, with Drew assisting. He is a mean closer, as I was left with a minimal incision line. Thank you so very much to both of you!

"Thanks For Giving Me My Life Back..."

Well, first let me say Dr. Dion is excellent at replacing knees. My right knee was limiting my life severely. Lack of mobility outside of a slow walk and pain whenever I moved my knee, which, whether I wanted to or not, was about all the time. After my surgery, I have my life back. Just celebrated my two-year anniversary. I hike; garden - including kneeling in the dirt; play a little basketball and toss the football with my grandsons; do about anything a 78-year-old man might want to do. Dr. Dion has always been friendly, a good listener, and a straight-talker. Good person and a good surgeon. He's given me back a good life. What more can I say.

"We Love it Here..."

Love all the doctors at Concord Orthopedics. You are all extremely professional and knowledgeable! My husband and I have had amazing treatment with all of you for 30+ years. Thank you so much for all that you do!

"Dr. Anderson was so kind and knowledgeable..."

Dr. Anderson was great with our son after he broke his collarbone. She was thorough and made sure we understood the different treatment options. We would absolutely recommend her to family and friends! The office staff was great too, efficient and professional.

"Phenomenal Doctor..."

Dr. Kurtz showed empathy and compassion in the moments when I needed exactly that. His knowledge, optimism, and care helped me make a decision about ankle surgery. Big thanks to this human, doctor, and professional who made such a traumatic journey easy and less painful, and stressful. He was there to answer every question, even silly ones. If you need a person, human with empathy but on top of that incredible doctor with a top-notch surgical knowledge he is the guy to call in. If I ever break a bone again(let's hope that's not the case), I know he is going to be my first choice cause his approach is unique when it comes to the patient-doctor relationship. Thanks, Dr. Kurtz!

"Could not have gone any better..."

The spinal fusion that I underwent with Dr. Brummett could not have gone any better. From diagnosis, scheduling, surgery, recovery, and post-op follow-up, everything was 1st rate. The surgical center is Derry was the best place for me to have this done. The staff at the Derry and Windham offices are great. I never felt nervous about this procedure at all. My recovery has been nothing short of remarkable. all symptoms are gone. This old body has a few more miles in the tank thanks to Dr. Brummett and the staff at Concord Orthopaedics.

"Always Impressed..."

I have had several opportunities to utilize the services of Concord Ortho, and every time I am impressed with the efficiency of the office and how quickly patients are attended to. Most recently I had the pleasure of being seen by Dr. Sean Burns. Once again I was very impressed with the level of service and ease of obtaining treatment.

"Dr. Hoke Shirley is an exceptional Rheumatologist..."

I have been his patient for about 25 years. During that time, he has always made me feel like I am his only patient. He answers all of my questions and explains everything on my level so I understand exactly what my treatment plan is at all times. His assistants, who answer the phone, Julia and Becky, are amazing and help make testing, etc. to go as smoothly as possible. Dr. Shirley and his team take the time to make me feel like I matter and I feel very lucky to be one of his patients.

"Highly Recommend Dr. Duffy and Concord Orthopaedics..."

All the staff at Concord Orthopaedices that were involved with my appointment from the front office check in to Dr. Duffy & his entire support staff were wonderful, professional, supportive, they were like a well oiled machine! They clearly communicated every step. The follow-up from Dr. Duffy's staff was very prompt & she called each time when she said she would to review upcoming appointments & expanded the process & steps for each appointment. I would highly recommend Concord Othopaedics & Dr. Duffy to my family, friends & anyone who have any Orthopaedic needs.

"​Dr. Stupay is the best there is..."

3 months ago, I shattered several bones in my foot and ankle. I drove all the way to Boston to see a specialist who told me to go back to NH to see Dr. Stupay. She evaluated me quickly and performed two reconstructive surgeries, both of which took longer than expected due to the extent of the injuries. She is the kind of meticulous surgeon everyone hopes for. Today, I took my first steps without crutches. My gratitude extends to the team at Laconia, especially Megan and the x-ray technicians, who cared for me so tenderly and expertly while I experienced the worst pain and discomfort of my life. I could not have imagined, at the start of this journey, that I'd see a light at the end of that terrible tunnel. But here it is. I can literally walk again because of Dr. Stupay and her team. Thank you to everyone who is a part of Concord Orthopaedics.

"This Place is Amazing!"

I was seen in less than a week, earlier if my schedule had allowed, and had surgery in a month. Everyone I spoke to was very kind and professional. The atmosphere made me very comfortable. When I met with Dr. Levy he was beyond what I was expecting and was absolutely amazing. He talked to me and not at me and was very thorough and upfront. Finally, I had someone who cared about my well-being. Thank you, Dr. Levy and all the team at Concord Orthopaedics and Concord Orthopaedic Surgery Center. A++++++++++++

"Good as New"

Less than 5 months after hip replacement surgery I was able to complete 13.1 miles on the Jimmy Fund Walk in Boston! That's what a great surgeon does! Thanks so much Dr. Wiley.

"Zero pain after hip surgery!"

Thank you, Dr. Higgins, Dr. Burns, and the Exceptional staff at Concord Orthopaedics! For over 10 years I have suffered from EXTREME hip pain. I feel due to my age, I couldn't get help for the tear in my labrum. I finally received a referral to see Dr. Burns and then Dr. Higgins from my caring rheumatologist and 5 months after surgery I have ZERO pain!!!

"Wonderful Experience at Concord Orthopaedics"

Everyone I have met has been wonderful. Doctors have been very artistic with my surgeries. They have the art of medicine down pat - 100%!

"Always top-notch!"

The knee replacement Dr. Fox did for me eight years ago was spectacular and I started skiing again seven months later as I did when I was 20 years old. Also, I'm still doing big mountain skiing without any difficulty. Totally satisfied!

Thank you, Dr. Desmarais!

Dr. Desmarais is the kind of doctor I like for my care. He listens, takes time to explain things clearly and he helped to make me feel comfortable enough to get my hip surgery. I went from complete fear of surgery to scheduling my other hip surgery for next year with him. I hope he continues to be the caring person he is, in all aspects of his life. Thank you very much for seeing through my surgery from start to finish!

Dr. Dion is the best!

Dr. Dion and Concord Orthopaedics are the best!! Gave me my mobility and life back!

"Extraordinary Experience"

Today my husband and I went to the walk-in. I was so impressed. My husband saw Eric Velasquez, PA and he was awesome. I was told he had been at this practice for a week. You would have thought he had been there for years. The receptionist was also so awesome. She made us feel like she cared about us. She made us feel that we were 100% in the right place for the help my husband needed. We will be returning here as we had an extraordinary experience. Cheers to the wonderful receptionist and the awesome PA.

"Exceeded all my expectations"

After my injury, the care provided by you and your team exceed any and all expectations. You went above and beyond. I felt so heard and genuinely cared for during my ten months of healing. All of my needs and questions were heard and dealt with in such a compassionate and patient manner. My family and I will always be grateful for the exceptional care provided over my long road to recovery. I would highly recommend you to anyone with any foot injury. Thank you so much Dr. Gentchos

"Wonderful Experience Here"

Wonderful experience here after my son's unfortunate downhill mountain biking accident. The quality of care was excellent. When you have a traumatic injury it really helps to have this level of service. Sarah Christian, PA-C & nurses… THANK YOU!!

"Thank you, Dr. Stupay!"

After much research online, I was fortunate to get an appointment with Dr. Kristen Stupay at Concord Ortho in NH. She is one of few physicians in the North East that specializes in minimally invasive Hallux surgery. The experience has been 100% positive; Dr. Stupay listens, explains, and obviously is very good at what she does. The staff is wonderful and the facility is very nice. The surgery was over quickly and I walked out without any discomfort, took a couple of Tylenol now and then, just because that is what they tell you you can do... After hearing horror stories of hallux surgeries in the past, this was easy and comfortable and very much "minimally invasive".

'"We had such a great experience with Dr. Basyuk..."

He took the time to explain and even draw out what they look for with my son's double wrist fractures (he can draw too!) Jamie was super nice and did a great job casting his wrist and explaining the care of the cast. The receptionist was super friendly too! The best!!

"​Dr. Resnick is Excellent!"

Wonderful manner, caring, compassionate, and thorough. He genuinely cares and explains everything clearly. He goes out of his way to make sure you get the best possible care and listens to every concern that you may have to ensure progress and recovery. Anyone lucky enough to be in his care should consider themselves extremely fortunate. Thank you, Dr. Resnick!

"Dr. Klingler is fantastic..."

He is not only educated and talented but has a great personality! He has done all my 10+ surgeries due to my Rheumatoid Arthritis and I wouldn't go to another doctor for my orthopaedic surgical needs. You are very lucky if you can call Dr. Klingler your surgeon.

"​I just had my 3-month checkup after my hip replacement performed by Dr. Wiley..."

Dr. Wiley and his Team have done an excellent job with my hip surgery. I was quite apprehensive about the surgery, but Dr. Wiley explained everything in detail and answered all my many questions. In 3 months, I am almost 100% with regard to normal movement, and balance and am walking almost normally. I am very pleased, and highly recommend Dr. Wiley, Concord Orthopaedics, and Concord Hospital. I also want to mention that the walk-in clinics at Concord Orthopaedics are absolutely great -- that is how I made first contact to get help!

"Exceptional"

I made my way to Concord Orthopaedics after the local Orthopaedics "knee guy" was completely dismissive of me. The care I finally received from Dr. Noordsij is worthy of this 5-star review. Most importantly, I was finally being listened to! Without any hesitation, I would recommend this practice for all orthopaedic needs.

"I was told he was the best and I would have to agree!"

Down to earth, respectful and understanding! Also a great sense of humor! The staff was also amazing! His positive approach and ideas made me feel great! I'm looking forward to working with him and his associates!!! I've already recommended him to 2 people I know who have had zero success with their current doctors!! I was lucky to be referred to him for a second opinion!

The Man, The Myth, The Legend

I saw The Man, The Myth, The Legend, Dr. Doug Moran for my right shoulder. Like he has done for the last 30 years that he's been my Ortho Surgeon, we came up with a plan to get me fixed without jumping to surgery. If it's needed in a few months, so be it. I trust this man like there's no tomorrow. Thanks again, Dr. Doug!

"Great All Around!"

Excellent administrative support. Clean, organized, well-run offices. Attentive, smart, communicative, skilled medical and technical personnel. I Highly recommend!

"I highly recommend Concord Orthopaedics!!"

Dr. Levy and every staff member I have worked with there, have been professional, respectful, and kind. I have been in several times for treatment for a neck injury and my daughter has been there before too. Feeling valued, informed, encouraged, and helped, really makes a difference in having a positive treatment experience. Both offices in New London and Concord are calm, organized, and friendly. Staff members are really involved and help people feel as comfortable as possible. It takes finesse and sincerity to consistently cultivate an environment like that amidst patients who are sore and achy, and the people at Concord Orthopaedics are great at all they do!

"​They're the best in the business!"

I'm very happy with the care and expertise of the four Orthopaedic Surgeons that I have had a need for their services at Concord Orthopaedics. I would not go anywhere else.

"Dr. Mollano get two thumbs up..."

I could go on and on but I'll make it short and sweet, he is a perfect example of what all doctors should be like, Amazing at what he does. Highly recommended!

"Wonderful"

Dr. Higgins has been seeing me since last May when I suffered terrible injuries including a torn ACL. He was very understanding and conscientious of my situation which was a traumatic one. He, his PA Kaitlyn, and the whole staff at Concord Orthopaedics are just wonderful and I would recommend them to anyone, of any age! Their expertise and professionalism are top-notch.

"The physicians at COPA are very knowledgeable and caring..."

They include the patient in all decision-making processes and seem to truly consider any suggestions, questions, worries, input and/or concerns one may have. What I particularly love is the way that my physicians greet me. They make me feel so welcome; as if they actually are happy to see me! Even the first time they meet a patient! I strongly suggest anyone needing orthopedic services go to COPA.

"I can't recommend them highly enough!"

Over the years, Concord Orthopaedics has fixed a broken wrist, given me a brand-new knee, and now most recently repaired a badly broken clavicle. Every time Dr. Dion, Dr. Kurtz, the entire staff, have been fabulous and their care has been first class.

" Dr. Duffy is EXCELLENT at what he does!!"

Very highly recommend him to anyone needing surgery! Orthopaedic Tech Chris L. was very helpful and went above and beyond to assist Dr. Duffy and to make me feel comfortable!


"Highly Recommend!!"

The people there makes me feel real comfortable when I go in for an appointment and that is very important to me.

"You can be guaranteed Concord Orthopaedics will exceed your expectations. "

The office staff is also respectful and conscientious of COVID-19 safety and protocols. You will feel safe and supported while at Concord Orthopedics. They have raised the bar in patient care!

"Dr. Shirley is a fantastic Rheumatologist..."

I have been seeing him for almost 20 yrs and he provides the best quality of care. I would not go to another doctor. He listens, evaluates, and proceeds with care that is truly heard. Not all doctors do this but Dr. Hoke Shirley does. You would be beyond lucky to have him as your doctor. If I could give him more than 5 Stars I would that's how fantastic he is and the medical care he provides is beyond top-notch. Thank you Dr. Shirley for being my doctor I don't know where I would have been without you.

"Dr. Casey is an OUTSTANDING, COMPASSIONATE Doctor..."

He has been treating my husband for many years and we consider it a blessing that he is in the orthopedic field!

"Dr. McEntarfer did an amazing job with my herniated disc surgery..."

He was extremely professional, thorough, and two weeks later, I can walk freely and my incision site looks like a scratch. Highly recommend Dr. M. and his team at Concord Ortho. Great result.

"The Best Doctor in all possible Ways..."

Dr. Stupay is what all doctors should strive to be. Name a category.....100% in all!

"I've always had the best at Concord Orthopaedics..."

Having the best team to back you up is the best. I've always had the best at Concord Orthopaedics and I'm very aware of how lucky I am to have each and every one of them. Out of 10, I give them 12!

"I am a doctor, so I know a bit about doctors..."

I am a doctor, so I know a bit about doctors. Like if they really know their "stuff", treat a patient with respect, engage a patient in thinking through decisions and are trustworthy. So, if you are looking for a doctor of his specialty, orthopaedic surgery, you would be fortunate to be under (Dr. Brummett's) care.

"I would recommend anyone to Concord Orthopaedics..."

Good quality care throughout the whole process of surgery and recovery from Dr. Boselli, her team and everyone at the surgical center in Derry. I would recommend anyone to Concord Orthopaedics.

"I would absolutely recommend Dr. Vorys to my family and friends..."

I would absolutely recommend Dr. Vorys to my family and friends. He is thoroughly qualified, pleasant and only has the patient's interest in mind - no quick fixes - taking a more conservative approach to the patient's benefit.

"Dr. Dion is a great surgeon..."

Dr. Dion is a great surgeon. He is an excellent communicator and is thorough when he talked to me about preop and postop.

"His knowledge is outstanding..."

Dr. Patrick Casey understands your problem and gives you both sides. He is one of the best doctors I have ever had. His knowledge is outstanding. He makes you feel very comfortable and works to help you.

"I would highly recommend him to anyone..."

When I first saw Dr. Wiley for my upcoming surgery, he explained everything to me and about the procedure. Then in the preop room, he once again informed me of the procedure. He answered all of the questions my wife had. Then after surgery, in the postop room, he checked in on me. I would highly recommend him to anyone.... Thank you Dr. Wiley for being my doctor. God Bless.

"Dr. Klingler was able to get to the bottom of it..."

Have had an injury that has been troubling me for 10+ years and Dr. Klingler was able to get to the bottom of it. Knowledgeable, great communication and was attentive to any/all questions I had about my care/future treatment.

"Would highly recommend if having to have EMG..."

Dr. David Nagel was great for nerve conduction test. Found mu issue in five minutes after a misdiagnosis case by another orthopaedic physician. He was able to determine it spot on. Would highly recommend if having to have EMG study done.

"Dr. Resnick is a skilled professional in every way..."

I have relied upon Dr. Resnick and his team to help me manage a sports injury which has impeded me for years. When we finally decided on surgery, Dr. Resnick performed a "fusion" of the afflicted area. I am now in the recovery stage, but I can already see that relief is just around the corner. Dr. Resnick is a skilled professional in every way, and I feel fortunate to be under his care.

"This is a professional group with highly skilled people..."

The entire staff, from Heather who coordinated everything, the staff that schedules initially, to Dr. Desmarais the surgeon. This is a professional group of highly skilled people, each of whom performs their role extremely well. Walked a half mile today, day 4 pot hip replacement surgery, with only a cane. This outfit rocks!!!

"He's fantastic at what he does..."

It's unfortunate to be in a position to have to visit Dr. Brummett, but he's fantastic at what he does. He's a really nice guy and is very personable as well] (good bedside manner you might say". I had neck surgery years ago and I've been so thankful I did so... no pain at all since. When I recently had back issues, Dr. Brummett was the first one I thought of.

"I will always trust her with my care..."

(Dr. Boselli) has a great personality and is easy to talk to... she truly cares about how you are doing... and she remembers you and your issues, and doesn't walk in and have to ask all over again why you're there... I will always trust her with my care.

"I couldn't be happier with the outcome..."

Dr. Burns replaced my right hip in Sept 2018 and my right knee in October of 2019. I couldn't be any happier with the outcome. It has only been 10 weeks since my knee replacement and I am back to hiking nearby mountains regularly. I would recommend Dr. Burns to anyone for joint replacement surgery.

"I would highly recommend Dr. Dion..."

I had total hip replacement surgery 6/9/21, everything went great. Dr. Dion is so nice, respectful and professional. All of Concord Hospital are so nice, very good at what they do. I would highly recommend Dr. Dion and Concord Orthopaedics if you need hip replacement or any kind of surgery. They are all wonderful.

"My hero..."

My Hero! Restored the hand of a physical therapist so I can work the last 18 months I have until retirement. Thank you, Dr. Klingler.

"I was so happy they sent me to him..."

I had 30 minutes with Dr. Brummett and I was so very happy they sent me to him. I get my results today on my tests and his personality, wit and knowledge told me I had the right doctor. Recommend him in a heartbeat. He is a keeper.

"I felt very confident when I left..."

Dr. McEntarfer gave me a very thorough and comprehensive analysis of my situation. I felt very confident when I left his office knowing I had all the information I needed to make the best possible decision for myself moving forward.

"How my knee injury may have saved my friend's life..."

Dr. Moran,

I wanted to share with you how my knee injury may have saved my friend's life.

When I came to see you last week for my knee injury, you advised me to either stay off my knee or walk properly without toe walking because that could cause calf pain and reminded me that calf pain could be from muscle strain or blood clot and would need to be investigated.

A couple of days ago my friend complained of calf pain. Reflecting on my recent conversation with you, I thought it would be unlikely for her to have a muscle strain due lack of activity following a recent surgery. I advised her it could possibly be a blood clot and she should get it checked out. She did go to the hospital and indeed was diagnosed with a blood clot.


It shows that you never know as a doctor when the advice you give one patient could also profoundly affect another persons life!

"Dr. Shirley..."

Dr. Shirley has provided me with excellent care throughout the years.

"Overall one of the best medical appointments..."

Kristi was extremely good at communicating exactly what was wrong with my hands, as well as being very informative about the condition. She was very polite, kind and compassionate. She laid out treatment strategies clearly and concisely. Overall one of the best medical appointments I've had in many years.

"Matthew Winick, PA-C was outstanding..."

Matthew Winick, PA-C, was outstanding. Professional, sought history of what was happening (which was a lot), and patiently answered my questions. My experience was reassuring, efficient and compassionate. Being a senior, I have a fear of being "just another old lady", but absolutely felt welcomed and cared for. Had both knees tended to, and very thankful for this visit!
View All Testimonials
Latest News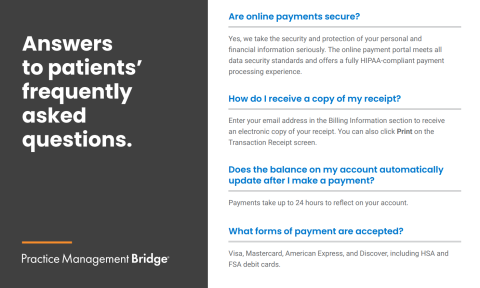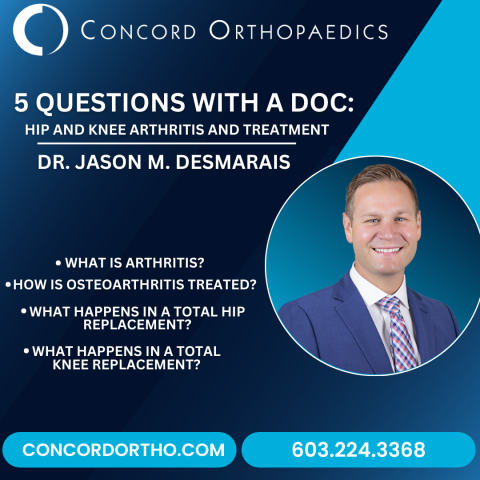 View All News