KRISTEN L. STUPAY, MD
Specialty: Foot & Ankle Surgery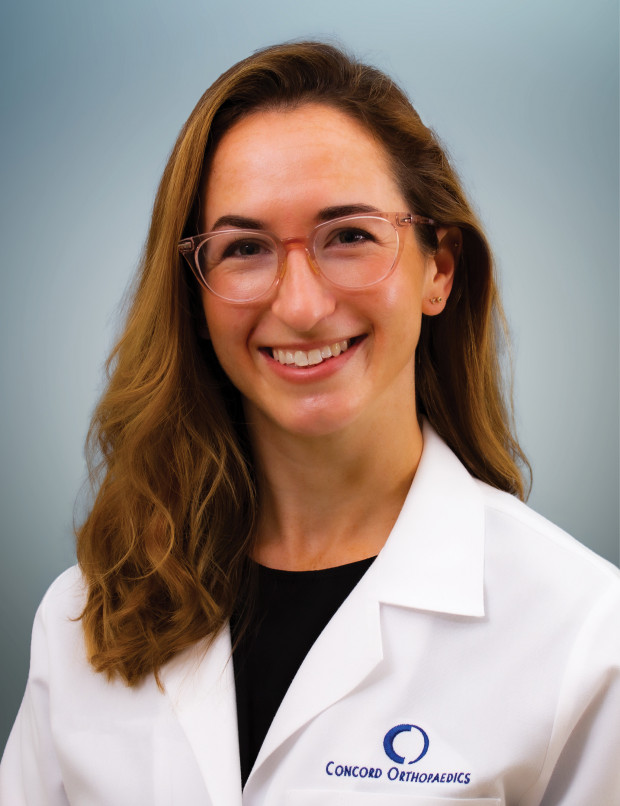 KRISTEN L. STUPAY, MD
Specialty: Foot & Ankle Surgery
Print
Contact
Specialty
Locations
Education
>Brigham & Women's Hospital, Boston, MA - Orthopaedic Foot & Ankle Surgery Fellowship
>Massachusetts General Hospital, Boston, MA - Harvard Combined Orthopaedic Residency Program
>Tulane School of Medicine, New Orleans, LA - Doctor of Medicine
>Yale University, New Haven, CT - Bachelor of Arts, History of Science, History of Medicine
Certifications & Affiliations
Board Certified - American Board of Orthopaedic Surgery
Concord Hospital
Orthopaedic Surgery Center
Presentations & Publications
Abstracts, Publications and Presentations
Broughton KK, Williams C, Miller C, Stupay KL, Kwon JY. Can Patient Effort Influence Specificity of the Gravity Stress View? Assessing the Potential for False Negative Results. Selected as Poster Presentation for AOFAS Annual Meeting, San Antonio, TX 2020. Manuscript submitted, pending review.
Briceno J, Stupay KL, Moura B, Velasco B, Kwon JY. Flexible fixation for ligamentous lisfranc injuries. Injury. 2019 Jul 22. Presented as ePoster: AOFAS Annual Meeting, Chicago, IL 2019.
Chiou D, Stupay KL, Waryasz G. Turf Toe Review. Foot Ankle Spec. 2019 Jun 22.
Chan JJ, Mohamadi A, Kaiser P, Stupay K, DiGiovanni C, Kaplan JR, Cerrato R, Jeng C, Vulcano E. Factors influencing treatment recommendations for base of 5th metatarsal fractures in orthopaedic residency programs. Foot Ankle Surg. 2019 May 30.
Stupay KL, Briceno J, Velasco BT, Miller CP, Kwon JY. Tuber-to-Anterior Process Angle (TAPA): A cadaver study and surgical technique for placing axial calcaneal screws. Injury. 2019 Jul;50(7):1398- 1403. Presented as ePoster: AOFAS Annual Meeting, Chicago, IL 2019.
Spang RC, Haber DB, Beaulieu-Jones BR, Stupay KL, Sanchez G, Sanchez A, Murphy CP, Whalen JM, Van Allen JJ, Price MD, Clanton TO, Provencher MT. Fractures Identified at the National Football League Scouting Combine: Assessment of Prognostic Factors, Computed Tomography Findings and Initial Career Performance. Orthop J Sports Med. 2018 Aug 28;6(8).
Chien BY, Stupay KL, Miller C, Smith JT, Briceno J, Kwon JY. Does the quality of preoperative closed reduction of displaced ankle fractures affect wound complications after surgical fixation? Injury. 2018 Oct. Presented as ePoster: AOFAS Annual Meeting, Boston, MA 2018.
Stupay KL, Neviaser AS. Management of adhesive capsulitis. Orthopaedic Research and Reviews 2015 Aug 24. Vol 2015:7; 84-94.
Stupay KL, Swart E, Shubin Stein BE. Widespread implementation of Medial Patellofemoral Ligament reconstruction for recurrent patellar instability maintains functional outcomes at mid- to long-term follow-up while decreasing complication rates: A systematic review. Arthroscopy: The Journal of Arthroscopic and Related Surgery 2015 Jul; 31(7): 1372-80.
Aspesi AV, Kauffmann GE, Davis AM, Schulwolf EM, Press VG, Stupay KL, Lee JJ, Arora VM. IBCD: Development and testing of a checklist to improve quality of care for hospitalized general medical patients. The Joint Commission Journal on Quality and Patient Safety 2013 Apr;39(4).
Dini AA, Young M, Faust K, Brashear M, Stupay KL, Bennett, J. Abstract: Axial Rotation Correction in Adolescent Idiopathic Scoliosis with Pedicle Screw Construct. AAOS Annual Meeting 2014.




« Back to Physician Search