KAREN J. BOSELLI, MD
Specialty: Sports Medicine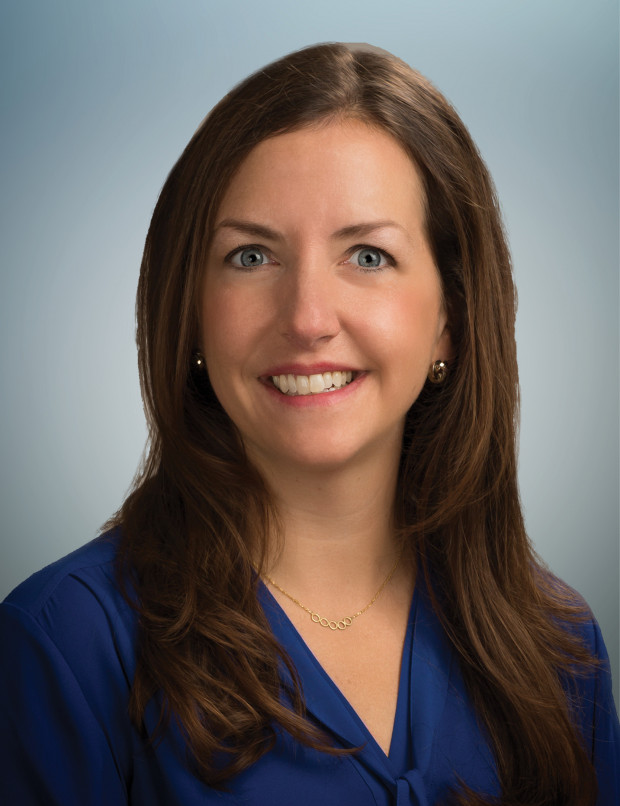 KAREN J. BOSELLI, MD
Specialty: Sports Medicine
Print
Contact
Specialty
Locations
Education
> Columbia University, New York, NY- Fellowship - Shoulder, Elbow and Sports Medicine
> University of Pennsylvania, Philadelphia, PA - Residency - Orthopaedic Surgery
> University of Pennsylvania, Philadelphia, PA - Internship - General & Orthopaedic Surgery
> Georgetown University School of Medicine, Washington, DC - Doctor of Medicine
> University of Notre Dame, South Bend, IN - Bachelor of Science
Certifications & Affiliations
Board Certified - American Board of Orthopaedic Surgery

AFFILIATIONS
Concord Hospital
Orthopaedic Surgery Center

PROFESSIONAL ASSOCIATIONS
American Shoulder and Elbow Surgeons (ASES)
American Academy of Orthopaedic Surgeons (AAOS)
Alpha Omega Alpha Medical Honor Society (AOA)
American Orthopaedic Society of Sports Medicine (AOSSM)
New Hampshire Orthopaedic Society (NHOS)
New Hampshire Medical Society (NHMS)
New England Shoulder and Elbow Society (NESES)
Ruth Jackson Orthopaedic Society (RJOS)
Presentations & Publications
Care Instructions and Patient Education
Click HERE for the Patient Guide to Shoulder Replacement
Abstracts, Publications and Presentations
Peer reviewer, Journal of the American Academy of Orthopaedic Surgeons and Orthopedics (JAAOS) and Journal of Shoulder and Elbow Surgery (JSES)
Abstract: Lhee SH, Boselli KJ, Marion CJ, Bigliani LU. Conversion of failed total shoulder arthroplasty to hemiarthroplasty: clinical and radiographic evaluation. Presented at the AAOS Annual Meeting, March 2010, New Orleans, LA
Abstract: Boselli KJ, Nelson CL, Konkle BA, Stokes CJ, Manikonda KL. Outcomes in primary and revision total knee arthroplasties patients with hemophilic arthroplasty. Presented at the World Federation of Hemophilia 10th Musculoskeletal Congress, May 2007, Stresa, Italy
VanBeek C, Boselli KJ, Cadet ER, Ahmad CS, Levine WN. Precountoured plating of clavicle fractures: decreased hardwire-related complications? Clincial Orthopaedics and Related Research2011; 469(12): 3337-3343
VanBeek C, Boselli KJ, Kim PD, Ahmad CS. Isolated rupture of the teres major tendon: case report and literature review. Orthopaedics 2010; 33(11): 847.
Boselli KJ, Cody EA, Bigliani LU. Open capsular shift: There still is a role! Orthopaedic Clinics of North America 2010; 41(3): 427-436.
Boselli KJ, Bowers AL, Shubin Stein BE, Ahmad CS. Medial patellofemoral ligament reconstruction: docking technique. Operative Techniques in Sports Medicine 2010; 18(2): 98-106.
Boselli KJ, Bigliani LU. Four part fractures require replacement: Once is enough. Seminars in Arthroplasty 2010; 21(3): 155-159.
Bigliani LU, Bell RH, Boselli KJ, Brems JJ, Crosby LA, Flatow EL, Greiwe RM, Seitz WH. What would YOU do? Challenging cases in shoulder arthroplasty. Seminars in Arthroplasty 2010; 21(3): 209-216.
Boselli KJ, Ahmad CS, Levine WN. Current concepts review: The treatment glenohumeral arthrosis. American Journal of Sports Medicine 2010; 38(12): 2558-2772.
Chin KR, Boselli KJ, Cairone S. Lag screw fixation of remote bilateral pedicle fractures of the fourth and fifth lumbar vertebrae after a single gunshot wound: A case report and technical pearl. Spine J2010; 10(2): 136-140.
Boselli KJ and Glaser DL: Arthroscopic Subacromial Decompression. In Sheth NP & Lonner JL (eds): Gowned and Gloved Orthopaedics: Introduction to Common Procedures. Philadelphia, Saunders, 2008.
Boselli KJ, Lee GC, Garino JP: Patellofemoral Maltracking: Identification and Solutions. In Brown TE, Cui Q, Mihalko WM, Saleh KJ (eds): Arthritis and Arthroplasty: The Knee. Philadelphia, Saunders, 2009.
Boselli KJ, Melvin JS, Huffman GR: Humeral Fractures. In Keenan MA & Pignolo RJ (eds): Fractures in the Elderly: A Guide to Practical Management. New York, NY, Springer, 2011.
Interests
Clinical Interest

Shoulder arthroscopy, shoulder instability, shoulder arthritis, shoulder replacement and resurfacing partial resurfacing, stemless total shoulder replacement, reverse total shoulder replacement, rotator cuff repair, reconstruction for chronic rotator cuff deficiency, frozen shoulder, shoulder labral (SLAP) tear, Bankart repair, Latarjet procedure, knee arthroscopy, ACL reconstruction, meniscus repair, biceps tendon rupture.
Interests/Hobbies

Travel, golf, downhill skiing, piano, cooking, and college football.

« Back to Physician Search