JESSICA L. MACK, MD
Specialty: Physical Medicine & Rehabilitation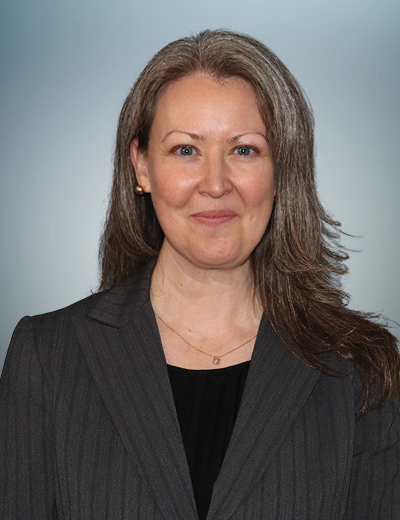 JESSICA L. MACK, MD
Specialty: Physical Medicine & Rehabilitation
Print
Contact
Specialty
Physical Medicine & Rehabilitation
Locations
Education
> University of Michigan, Ann Harbor, MI - Fellowship, Interventional Spine
> University of Michigan, Ann Harbor, MI - Residency, Department of Physical Medicine and Rehabilitation
> St. Joseph Mercy Hospital Internship, Ann Harbor, MI - Internal Medicine
> University of New Mexico School of Medicine, Albuquerque, NM - Doctor of Medicine
> University of New Mexico, Albuquerque, NM - Master of Science, Biomedical Science
> University of New Mexico, Albuquerque, NM - Bachelor of Science
> New Mexico School of Natural Therapeutics, Albuquerque, NM - Massage Therapy
> New Mexico State University - Las Cruces, NM - Associate of Liberal Arts
Certifications & Affiliations
American Academy of Physical Medicine and Rehabilitation
American College of Lifestyle Medicine
Spine Intervention Society
Presentations & Publications
PRESENTATIONS
"The SI Joint as a Cause of Back Pain." Patient Education Session. Lancaster Neuroscience and Spine, Lancaster, PA; October 2018
"Preventing Back Pain." Patient Education Session. Lancaster Neuroscience and Spine, Lancaster, PA; August 2017
"Radiofrequency Ablation as a Treatment for Low Back Pain." Patient Education Session. Lancaster Neuroscience and Spine, Lebanon, PA; September 2016
"Vitamin D and Pain: Miracle Cure?" Grand Rounds Presentation. University of Michigan, Ann Arbor; January 2013
"Brachial Plexopathy in Patients with a History of Cancer. What Can Trunk Involvement Tell Us?" James Rae Scientific Day. Kathleen Kielb Memorial Lecturer. University of Michigan, Ann Arbor; May 2014
"Obesity and Arthritis: Evidence for the role of weight loss in Management of Osteoarthritis." Grand Rounds Presentation. University of Michigan, Ann Arbor; January 2014
"Does Radiation-Induced Brachial Plexopathy Still Preferentially Affect the Upper Trunk?" Ted Cole Day Research Seminar. University of Michigan, Ann Arbor; October 2013
"Radiation-Induced Brachial Plexopathy and Myokymia," Neuromuscular Conference Lecture. University of Michigan, Ann Arbor; May 2013
"Evidence of Spinal Instability in Non-responders to Radiofrequency Ablation," Ted Cole Day Research Seminar. University of Michigan, Ann Arbor; November 2012
"Outcomes and Prognosis of Traumatic Brain Injury in the Setting of Alcohol Use and Abuse," Grand Rounds Presentation. University of Michigan, Ann Arbor; August 2012
"Lipoproteins Inhibit Quorum Sensing-Dependent Virulence in Staphylococcus Aureus," Thesis Defense. Albuquerque, New Mexico; June 2006
"The Role for a Serum Lactonase in Innate Immunity Against Staphylococcus Aureus Infection," Molecular Genetics and Microbiology Seminar Series. Albuquerque, New Mexico; June 2005
"Serum-Dependent Inactivation of the Staphylococcus Aureus Quorum Sensing Pheromone," Federation of American Societies for Experimental Biology (FASEB) Annual Meeting, Innate Community to pathogens poster presentations. San Diego, California; April 2005
PUBLICATIONS
Peterson M.M.1, Mack J.L., Hall P.R., Alsup, A.A., Alexander S.M., Sully E.K., Sawires Y.S., Cheung A.L., Otto M., and Gresham H.D (2008): Apolipoprotein B is an Innate Barrier Against Invasive Staphylococcus aureus infection. Cell Host and Microbe.4:555-566.
Mack J.L. (2006): Lipoproteins Inhibit Quorum Sensing-Dependent Virulence in Staphylococcus aureus. Thesis. The University of New Mexico.
Mack J.L., Timmins G., Chung A., and Gresham H. (2005): Serum-Dependent Inactivation of the Staphylococcus aureus Quorum Sensing Pheromone. The FASEB Journal.19:A373.
Interests
Camping and hiking with her family and 3 dogs.
« Back to Physician Search